NSL은 전문 무역상사로서 전임직원은 최적화된 업무역량과 축적된 경험을 바탕으로 고객들의 니즈에 맞는 최상의 Supply Chain을 제공해 오고 있습니다.
NSL is a professional trading company and our employees have been providing the best Supply Chain for the customers' needs based on optimized performance and accumulated experience.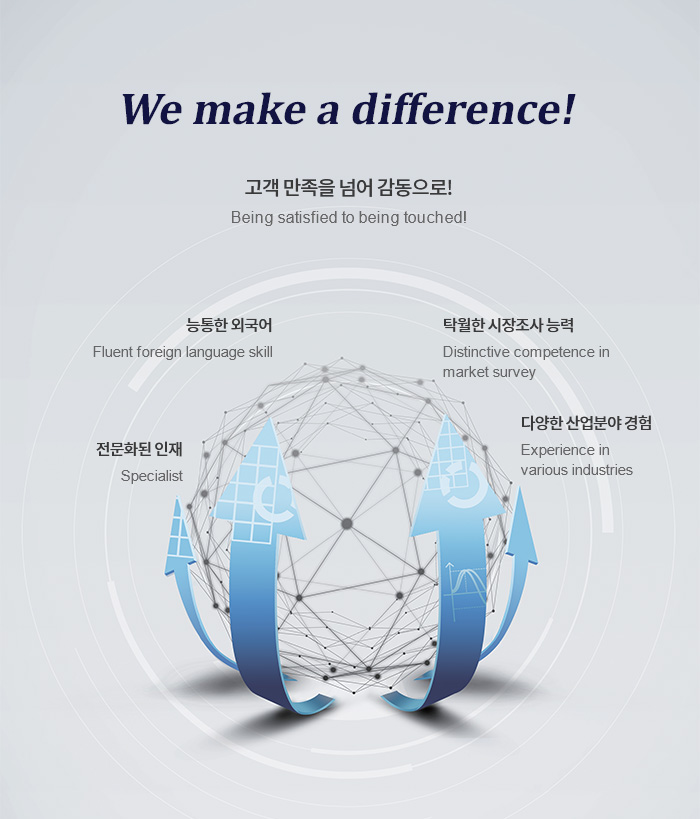 학사 이상의 전문화된 인재

Specialists with a bachelor degree or higher.

무역상사에 부합하는 능통한 외국어 실력을 자랑하는 인재

Fluent foreign-language speakers suitable for a trading company.

전세계 시장조사 능력 강화 프로그램을 통한 훈련된 인재

Human resources trained through enhancement program for global market research skill.

다양한 산업 분야에서의 누적된 경험을 가진 인재

Human resources with accumulated experience in various industries.